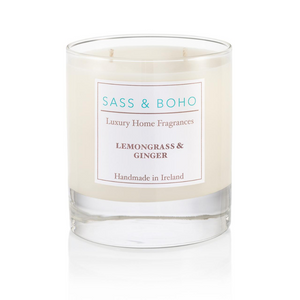 Stimulating and sensual - evoking the tranquil beauty of an exotic eastern garden in the beautiful Ao Nang, Thailand.
Bold notes of tangy lemongrass,  Sicilian lemons and juicy limes lead into a heart of spicy ginger root and grated nutmeg, and a hint of refreshing eucalyptus.
Each candle is handmade with a unique blend of soy and coconut wax and premium quality fragrance and essential oils. The ingredients are vegan, cruelty-free, eco-friendly and sustainably and ethically sourced.
300g Soy & Coconut Wax
Approx 70 hrs burn time.